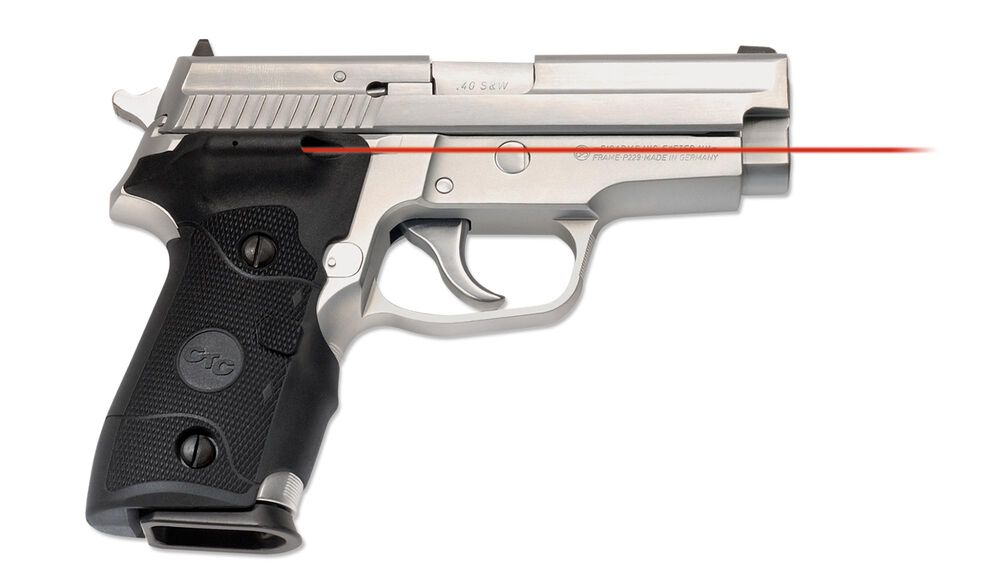 LG-329 Side Activation Lasergrips® for Sig Sauer P228 and P229 [DISCONTINUED]
Details
https://www.crimsontrace.com/products/laser-sights/lasergrips/lg-329-side-activation-lasergrips-for-sig-sauer-p228-and-p229-%5Bdiscontinued%5D/01-1260.html
SKU: 01-1260
LG-329 laser sights for Sig Sauer P228/P229 semi-automatics feature a comfortable and ergonomic overmold construction around a sturdy grip frame. Lasergrips® provide excellent control and accuracy for this proven law enforcement and civilian handgun. Featuring dual side activation, the Crimson Trace® laser springs to life instinctively as the weapon is held naturally.
[NSN: 5855-01-466-5224]
Warranty:
Three Year Full Warranty
Fit Notes
Sig Sauer P228/P229:
Fits Sig Sauer P228/P229.