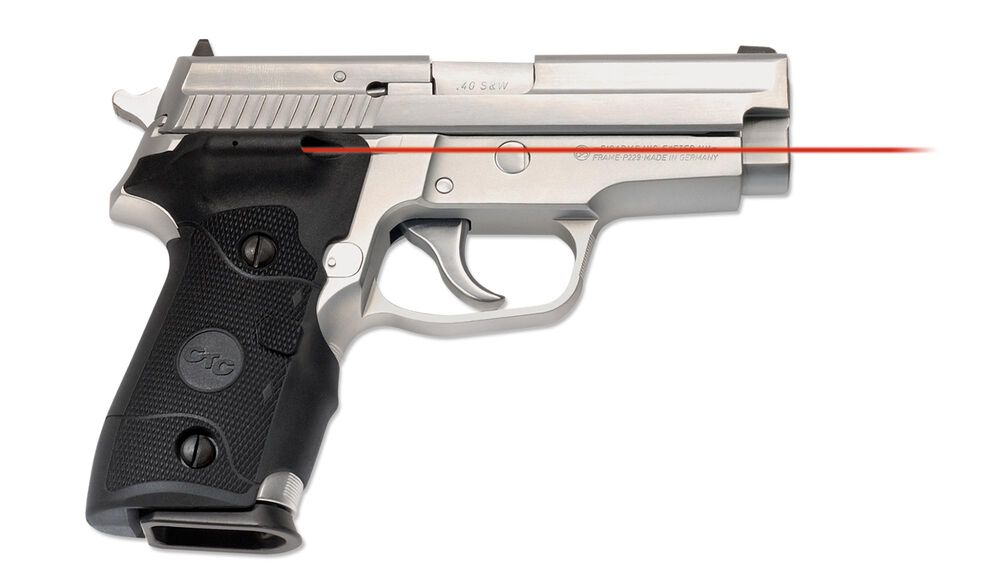 LG-329 Side Activation Lasergrips® for Sig Sauer P228 and P229 [DISCONTINUED]
Details
https://www.crimsontrace.com/products/laser-sights/lasergrips/lg-329-side-activation-lasergrips-for-sig-sauer-p228-and-p229-%5Bdiscontinued%5D/01-1260.html
SKU: 01-1260
LG-329 laser sights for Sig Sauer P228/P229 semi-automatics feature a comfortable and ergonomic overmold construction around a sturdy grip frame. Lasergrips® provide excellent control and accuracy for this proven law enforcement and civilian handgun. Featuring dual side activation, the Crimson Trace® laser springs to life instinctively as the weapon is held naturally.
[NSN: 5855-01-466-5224]
Warranty:
Three Year Full Warranty
Specs
Activation Location

Dual Side Activation

Activation Type

Instinctive Activation

Beam Intensity

5mW peak, 633nm, Class 3R red laser

Battery Life

Over Four Hours
Fit Notes
Sig Sauer P228/P229:
Fits Sig Sauer P228/P229.